Basic types of perforation
Dimensions
Thickness of the sheet
| | |
| --- | --- |
| steel: | 0,5 - 25 mm |
| stainless steel: | 0,4 - 15 mm |
| aluminium: | 0,6 - 10 mm |
the thickness of the sheet depends on
the type of punch and on the material
Format
| | |
| --- | --- |
| small format: | 1 000 x 2 000 mm |
| middle format: | 1 250 x 2 500 mm |
| large format: | 1 500 x 3 000 mm |
format of the sheet can be customized
max size: 2 500 x 6 000 mm
Materials
Steel - DC01
The most used type of material. Attracts with its price and wide range of uses. Suitable for surface treatment.
Stainless steel - AISI 304
Surprising with long life and unique features. It is not corroded, and thus meets the toughest hygiene requirements.
Galvanized steel - DX51D
Galvanized steel is surface treated with a zinc layer. It prevents corrosion of steel that initially corrodes itself.
Aluminium
It is a very light material, also used in the aviation industry. On the air it is covered with a very thin oxide layer that protects the metal from oxidation.
Magnelis
A revolutionary protective layer that is applied to steel. It is up to 10 times more durable than galvanized steel.
Other materials
We are also able to supply perforated products made of non-ferrous metals.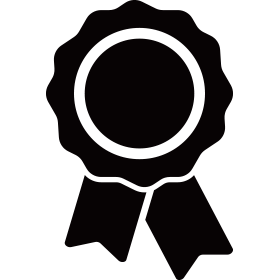 Calculation of open area





Note: w, L = diameter, width or length of the hole
t = pitch between the centers of the holes
results are as a percentage
For its attractive appearance, the perforated sheet metal has also found its way into modern architecture. Due to their properties and quality, they have a high durability and long service life, which can be assured by a variety of surface treatments such as zinc coating or painting.
facade of perforated sheets
Nahoru